Do you love songs about birds? Looking for some new ones to add to your playlist? Then you've come to the right place! Here, we cover 15 songs about birds, that we know you'll love.
We've got a great variety: pop, punk, comedy, and even some reggae (they're all kid-friendly). For every song, you'll find a description, a link to lyrics, and a video. Go to the end of our list to find our YouTube playlist!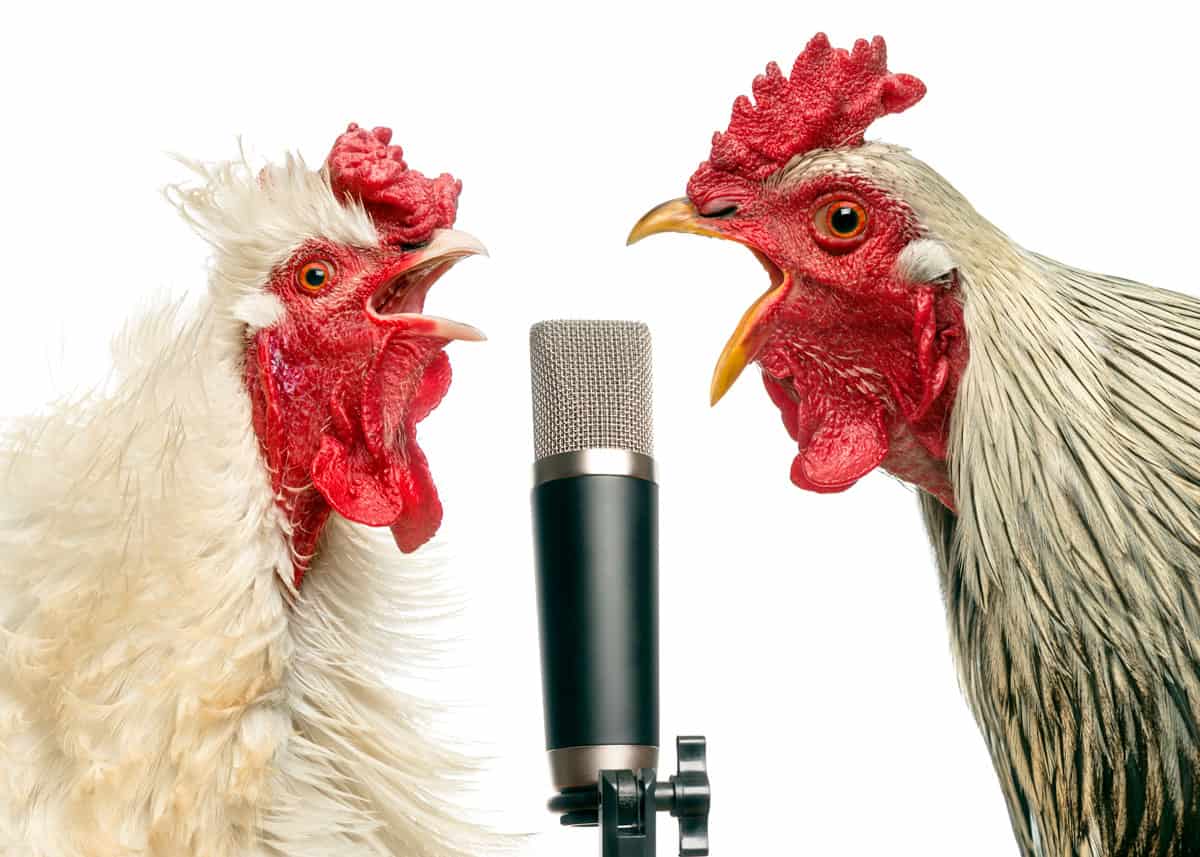 15 Songs About Birds
I'm not completely sure why, but I love songs about birds. They always seem to have a deep and beautiful meaning. Read on to see and hear my picks of the top 15 songs about birds.
1. Blackbird – The Beatles
Band/Singer: The Beatles
Release Date: 1968
Album: The Beatles (The White Album)
Meaning: This song has a much deeper meaning than blackbirds. In Many Years From Now (by Barry Miles), Paul McCartney said that he "had in mind a black woman, rather than a bird."
It was during the civil rights movement when African Americans (forgive me, I know there are many opinions on what is politically correct) were undergoing a lot of discrimination and fighting to change things. McCartney also said that this was his message: 'Let me encourage you to keep trying, to keep your faith, there is hope.'
I think that the real meaning behind this song really makes it all the more special.
Song:

Watch on YouTube
2. I Like Birds – Eels
Band/Singer: Eels
Release Date: 2000
Album: Daisies of the Galaxy
(Note to parents: this song has the word "turd," which I personally don't find offensive, but just to let you know 😉)
Meaning: Eels told the Sun in 2008 that the song was about his mother who died in 1998. She was a dedicated bird watcher and after she died he took all her feeders and set them up at his own home. He also read all her birding books. He says the song is "a way of staying connected to her."
From an outside perspective, I Like Birds also seems to be a commentary on how complicated and bad the world has gone and how we need to ignore it and get back to the simple things, like birds. Either way, a very cool song!
Song:

Watch on YouTube
3. I'm Like a Bird – Nelly Furtado
Band/Singer: Nelly Furtado
Release Date: 2000
Album: Whoa, Nelly!
Meaning: Furtado called I'm Like a Bird her "freedom song." The songs meaning can be derived from the lyrics: not being ready to settle down. It's unclear if Furtado viewed this as a good or bad thing, but it's generally thought to be positive. If you need your space and you need to clear your mind, fly away for a while. Ditch your haters.
Song:

Watch on YouTube
4. Three Little Birds – Bob Marley & the Wailers
Band/Singer: Bob Marley and the Wailers
Release Date: 1977
Album: Exodus
Meaning: The meaning isn't super clear, there are many different opinions on what Marley meant. Some think the song may have a religious meaning. Some view it as the simple fact that three canaries would sing to Marley every morning on his window sill. Some believe that it refers to I Three, a female Jamaican group composed of Marley's wife, Rita Marley, as well as two others: Marcia Griffiths and Judy Mowatt.
Whatever the intended meaning, it seems clear that the message of the song is to appreciate life's simple things and take comfort from the fact that the birds have no worries and neither should we.
Song:
Watch on YouTube
5. Free as a Bird – The Beatles
Band/Singer: The Beatles
Release Date: 1995
Album: Anthology
Meaning: To be "free as a bird" means to have no worries and to be completely free. The Beatles were also referring to the love between two people and how free that can make you feel.
Song:
Watch on YouTube
6. Birdhouse in Your Soul – They Might Be Giants
Band/Singer: They Might Be Giants
Release Date: 1989
Album: Flood
Meaning: Ok, so this isn't about real birds but rather a bird night light. It's kind of an ode to childhood in the sense that the blue canary in the light switch is the child's friend in that it provides comfort in the dark. But it's also not a friend because it casts scary shadows at night. Still, it's a friend because it's always been there. But at the same time, it's just an inanimate object.
The song is sung from the perspective of the night light begging the child to think of him and keep him as "the only bee in your bonnet."
Song:
Watch on YouTube
7. Bluebirds Over the Mountain – The Beach Boys
Band/Singer: The Beach Boys
Release Date: 1969
Album: 20/20
Meaning: The writer is asking the bluebirds, seagulls, and anyone else who sees their baby to bring him/her (depending on the singer) home. In the case of The Beach Boys, they are asking anyone who sees this girl to beg her to go back to them.
Song:
Watch on YouTube
8. Poisoning Pigeons in the Park- Tom Lehrer
Band/Singer: Tom Lehrer
Release Date: 1959
Album: More of Tom Lehrer
While quite unpopular in his time, Lehrer enjoyed great popularity with the BBC who wasn't ashamed to share his rather controversial music. Poisoning Pigeons in the Park is a dark humor song that is fairly self-explanatory.
Meaning: The meaning is rather unknown other than the obvious interpretation: that life is perfect when you're doing away with a "pest." Of course, I would never do something like this but I enjoy the song immensely. Lehrer has a way of saying what everyone is thinking (or the fleeting ideas that pass through our brains) but doesn't dare to say out loud.
Song:
Watch on YouTube
9. House Wren – Owl City
Band/Singer: Owl City
Release Date: 2018
Album: Cinematic
This is one of my favorites 😉.
Meaning: Something I love about this song is how the house wren is happy to live with the minimum necessities. He is happy as long as he can sing and the sun is shining. I think the artist is trying to say that we should be more like house wrens.
Song:
Watch on YouTube
10. Caged Bird – Alicia Keys
Band/Singer: Alicia Keys
Release Date: 2001
Album: Songs in A Minor
Meaning: She feels like a caged bird in the sense that she can't do what she wants or be the person she wants to be. Birds are meant to be free, just like the singer.
Song:
Watch on YouTube
11. Bird Set Free – Sia
Band/Singer: Sia
Release Date: 2016
Album: This is Acting
Bird Set Free was released by Sia in 2016.
Meaning: Don't worry about what anyone else thinks of you or wants you to do. Be a bird set free.
Song:
12. Canary in a Coalmine – The Police
Band/Singer: The Police
Release Date: 1980
Album: Zenyattà Mondatta
Meaning: The focus of the song seems to be a woman who is so paranoid about everything that she can't even seem to walk in a straight line without getting dizzy. The singers are mocking her in a way, telling her that she is too worried and too careful.
Song:
Watch on YouTube
13. Skyline Pigeon – Elton John
Band/Singer: Elton John
Release Date: 1969
Album: Empty Sky
Meaning: There are a number of possible interpretations, such as someone wishing to be free from an abusive relationship, a child wishing to strike out on their own, or of some weighty responsibility which is very difficult to carry out.
The line "free me from this aching metal ring" could be taken to mean the bands placed on the legs of war pigeons who carried urgent messages. A pigeon in such a situation would no doubt want to be anywhere but on a battlefield.
Song:
Watch on YouTube
14. Little Bird – Annie Lennox
Band/Singer: Annie Lennox
Release Date: 1992
Album: Diva
Watch on YouTube
Meaning: The meaning of the song isn't readily available, but just from listening to it you can understand a lot about the singer's intentions. Birds are often associated with freedom in songs and that seems to be the case here. She feels trapped and wishes she could be free as a bird and fly away.
15. SEAGULLS! (Stop It Now) – Bad Lip Reading
Band/Singer: Bad Lip Reading
Release Date: 2016
Album: N/A
This may not exactly "fit" on this list, but I love it too much. In case you don't know, Bad Lip Reading is a YouTube channel that takes popular movies and tv shows and creates a comedy based on lip reading alone. It's comedy gold, especially when they get ahold of Star Wars :).
Watch on YouTube
Meaning: This doesn't exactly have a meaning. It's just a lot of fun!🤷‍♀️😂
Just for You…
Here's the complete playlist on YouTube:
Watch on YouTube
Your Turn
So which is your favorite? Did I miss your favorite song about birds? Let me know in the comments!